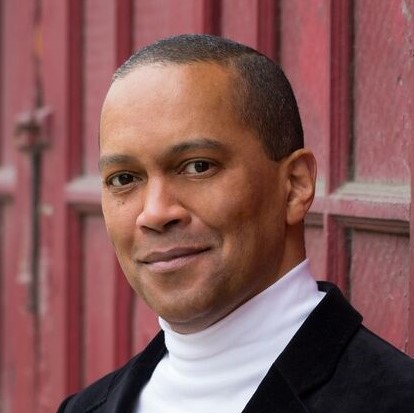 Jason D. Hill is a professor of philosophy at DePaul University and the author of three previous books. These include Becoming a Cosmopolitan: What It Means to Be a Human Being in the New Millennium, and Civil Disobedience and the Politics of Identity: When We Should Not Get Along. His latest book, We Have Overcome: An Immigrant's Letter to the American People. He is also President and CEO of the Institute for Immigrant Assimilation. He holds a Ph.D. in philosophy and has been a professional writer and book author for over thirty years. He is a specialist in ethics and American politics and has been published in major magazines including The Federalist, Commentary Magazine, Spiked Magazine, and Salon magazine.
He has lectured and taught extensively on the subject in the United States, Europe and Asia. From 2010-2012, a consortium of four universities in England held a series of conferences devoted to Dr. Hill's post-human cosmopolitanism and adopted the moral vision contained therein as part of their mission statements. His scholarly articles have been published in anthologies and journals in Germany, the Czech Republic and The Netherlands. In addition, he has written for various magazines and newspapers in which he has brought the tenets of cosmopolitanism to a wide audience. He has been interviewed regularly in various media outlets from NBCs Today show, The Daily Caller Show, to Wisconsin, Chicago, Toronto, Atlanta, San Francisco and New York public radio. He is deeply committed to Moral Foundationalism, Moral Universalism and the absolutism of reason. Jason came to this country at the age of twenty from Jamaica and has thrived beyond his wildest dreams. He remains incredibly grateful to this country for its bountiful opportunities.
Books recommended:
We Have Overcome: An Immigrant's Letter to the American People by Jason D. Hill
Atlas Shrugged by Ayn Rand
Meditations by Marcus Aurelius
Sexual Personae: Art and Decadence from Nefertiti to Emily Dickinson by Camille Paglia
How Capitalism Saved America by Thomas J. Dilorenzo
You can connect with
We hope you enjoyed Jason D. Hill's Interview and may he have brought some insight that resonated with you and your personal journey.
THANK YOU for listening to our show. PLEASE SHARE, RATE, REVIEW and SUBSCRIBE to the show. Drop us a note about anything. We'll will share your questions on our future shows.
Much Continued Success,
Podcaster Ruggero Fratarcangeli "G-man"
Reach us at:
www.facebook.com/Xfactors2success
www.instagram.com/xfactors2success
www.xfactors2success.podbean.com